PROGRAMME & BOOKING SLIPS 2019   click to download

• Programme & Booking Slips 2019
2019 WORKSHOPS & STUDY SESSIONS
12th January 10 -2pm- Study Day & AGM
16th February 10 – 4pm 'Super Supporters'
tutor Margaret Stanley
This is a follow-on workshop from our Simple Heraldry workshop in 2016, focusing on supporters (the dragons, lions etc etc featured in heraldry).
A day of heraldry when you can choose your own supporters for a shield.
I will bring a selection of images for your choice & demonstrate how to draw & paint your very own Heraldic design. You could also add your own motto.
Suitable for all levels.
16th March – 10 – 2pm Study Day
17th April – 18th May Exhibition 'From Start to Finish'
at Lingfield & Dormansland Community Centre RH7 6AB
Opens Mon-Thursday 9 – 4.30pm Friday 9 – 12pm
For Saturdays 1 – 4pm please ring 01883 382313 in advance
27th April 2 – 4pm talk by a Guest Speaker & invitation for friends and family to view the Exhibiton
11th May 10 – 2pm Study Day
15th June – 10 – 4pm 'Batard'
tutor Jan Mehigan
Enjoy writing in cursive BATARDE hand, an elegant French script of the 15th century that evolved from the Gothic scripts. It is a lively and more dancing hand than the rigid Gothic, with pen angle changes which are fun to do. We will modernise and develop it further if we have time. Consider some prose in French, with English translation, to perhaps make it more interesting!
It is a day to enjoy!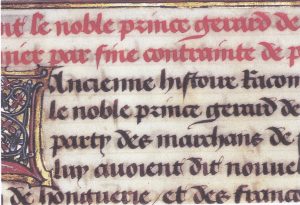 6th July 10 – 2pm Study Day
17th August – 'Ben Shan'
tutor Marion Mackenzie
Ben Shahn was a Lithuanian born American. He is very well known for his social protest artwork & typography but also for his quirky lettering.
His style of versals are very flexible and open up various ways to interpret them. Not known for their accuracy they are very achievable and fun to do.
21st September 10 – 2pm Study Day
19th October 10 – 2pm Study Day
23rd November – 10 – 4pm 'A Christmassy focus'
tutor Lisa Davis
Curiosity Cards for Christmas and beyond!
In this workshop we'll be exploring our slightly more adventurous side and be creating cards that absolutely have the Wow! factor.
We'll look at how to make, Never-ending cards, Waterfall cards, Pull up cards and if time permits Twist and Pop-up cards.
The aim of the day is for you to have made 1 master version of each type of card which you can take away with you and use as your template to make others. Who knows, if time is kind to us we might also get the chance to plan our decorations and even fling a little glitter around ?
So dig out your double sided tape, get your crafting face on and come and have some fun.
14th December – 10 – 2pm Study Day
with Christmas get together.